WOC will hand out 2000 flags at Arena Mørk, and we're hoping the spectators use them and cheer the competitors on.
Even today the arena will be full with 2000 spectator runners and a total of 49 nations competing for gold medals at the WOC middle-distance.
The organisers wish to create the best atmosphere and the best WOC TV pictures ever, and we really want you to bring your flags for Saturday's relays as well.
-The Arena has such a beautiful location. Everything is great, a beautiful setting, Kin Kwan Kwok from Hongkong tells us. He is here with seven other runners, four women.and four men. He will do the middle-distance and the relay himself.
- We have a great time and are looking forward to great and exciting competitions, Bjørn Wiggo Huseby from Fredrikstad says from his new position as spectator. Earlier he has led the volunteer efforts as a member of Fredrikstad SK.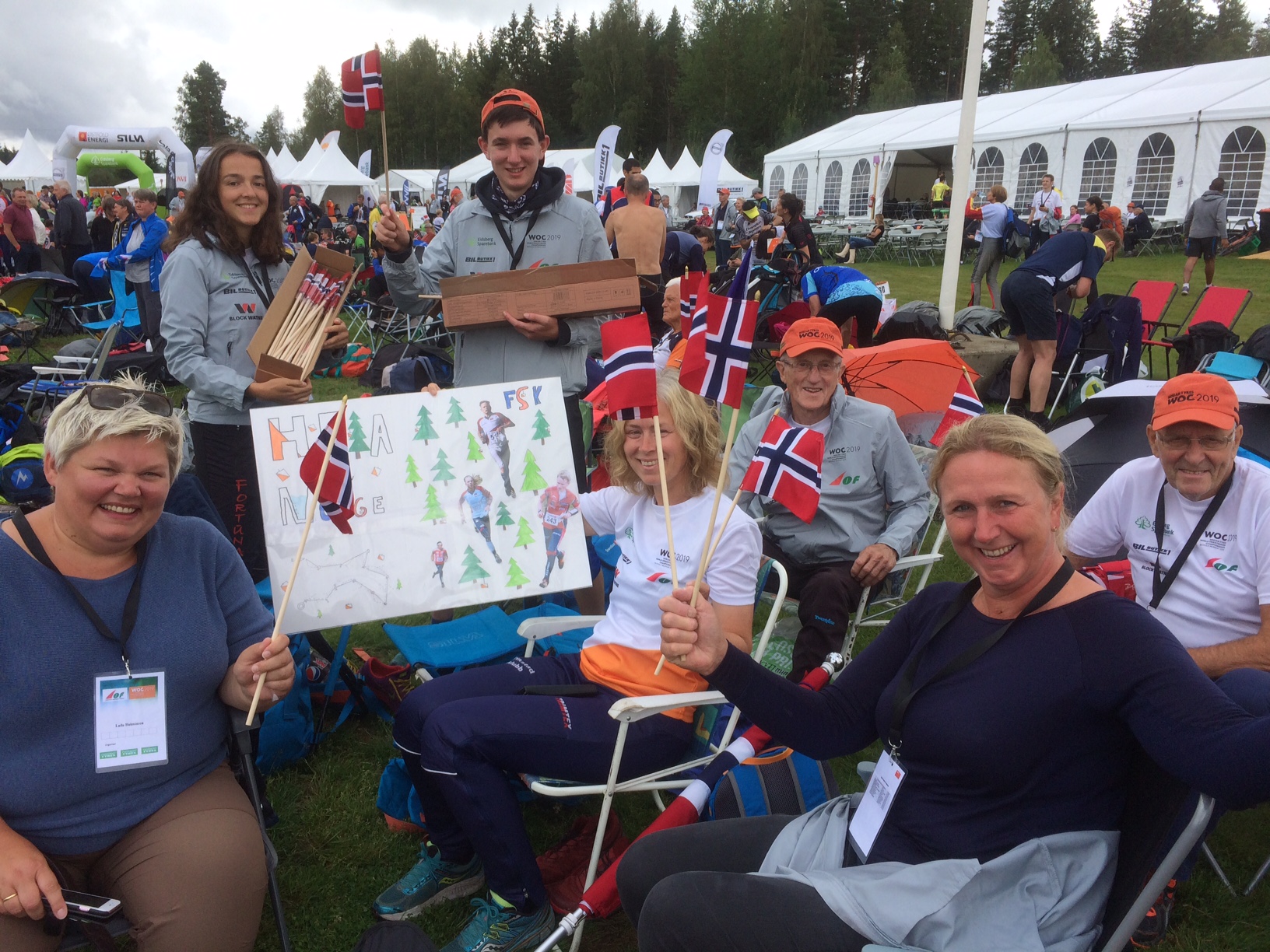 Fredrikstad is here. From left: Laila Helminsen, Karin Danevad, Anne-Sofie Hox Brynildsen, Bjørn Wiggo Husebye and Odd M. Jacobsen are among the many who made it from Fredrikstad to Mørk.