Entrance
At Arena Mørk it will be a entrance fee of NOK 100/day for all spectators not running in the spectator races (Ordninary classes and open direct classes). Parking and/or shuttle buses in case of bad weather are covered in this entrance fee. Pay by cash, Vipps or card at the entrance.
Activities
Norsk Orientering
Visit the Norsk Orientering stand between 10-15 on all competition days at Mørk:
• The WOC-maze
• Learn orienteering in123
• Competition – Wheel of Fortune
• Stolpejakten ("Pole Hunt") - 20 new WOC poles on both Sat & Sun.
• TurOrientering (Naturpasset) - 20 new WOC "Forest trip" controls on both Sat & Sun.
• Have a look at our educational animation movies.
• Orienteering suitable for wheel chairs and baby carriages.
• Sunn Idrett ("Healthy Sports") gives you nutritional advice on Sat.
Childcare
Nursery station with great activities in a big lavvo tent from bisontelt.no
Sponsors and collaborators
Several of our partners have exciting stands with activities and competitions.
---
Have you seen a tick before? Have you heard about tick-borne encephalitis (TBE)?
If not, please visit our booth at WOC and have a look at tick in microscopes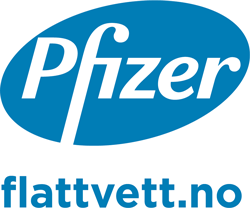 ---

---
Food and refreshments
We are delighted to offer a menu with products delivered by local food enterprises from Østfold. The fact that Østfold's first and last ever World Championships emphasise local food and drink will not go unnoticed. All the food served is made from basic and with tender love and care. The menu is developed by Guldkorn SA with EventPartner Norge AS in charge of production, distribution and sales. Many of the local food providers will also sell their products and offer tasters at the arena.
These are the producers and providers of raw materials for WOC 2019: Askim Frukt og Bærpresseri AS, Eplegården – Dyre gård, Guldkolla SA, Bama Kort & godt Østfold, Grønt Pakkeri Øst SA, Ek gårdskjøkken AS, Den sorte havre AS, Holli – Mølle AS, Nortura Proff , Norsk Matraps SA, Nordre Kaabbel gård, Buer AS, HansaBorg bryggerier, Gourmet Compagniet, Bamsrudlåven gårdsis, Brødr. Ringstad AS, Troll Salmon SA, Nora and Idun.
We've made a page with cooking clips, menus, recipes and an overview over the available soft drinks with providers for WOC.