Sweden's Karolin Ohlsson outsprinted Swiss Julia Jakob on the golf course towards the last control. This means that Sweden will take all the women's gold medals home from WOC 2019.
Russia won the bronze medals after Natalia Gemperle proved stronger than Norways's Anne Margrethe Hausken Nordberg in the finish. The host nation's women came six seconds behind the podium and 1.13 behind the gold to completely miss out of medals this WOC.
Lina Strand left the rest of the field behind early on the first lap.
- A perfect race. My tactic was to perform my own orienteering, and enjoyed being alone in front, Strand said.
Switzerland was 44 and Russia 45 seconds behind at the first changeover, whilst Norway, Denmark and Russia were a minute behind.
At the second lap swiss coming star Simona Aebersold, with fresh bronze- and silver medals, followed up with another fantastic race. She caught up with Tove Alexandersson and changed over six seconds in front of the Sweden. Russia, Norway and Czech Republic were a minute and a half behind.
- I know I have the best team in the world. With "Karo" on the last lap I knew my mission was to perform safe and solid, Tove said after the race. She repeated the treble she accomplished during WOC 2017, but the excitement lasted until the very end.
On the last leg Karolin Ohlsson took command on the first lap. On the longer second lap she let Swiss Julia Jakob be in front all the way until they entered the golf course and the sprint started. Ohlsson was by far the strongest in the final sprint, and the Swedes could enjoy wet and wild celebrations.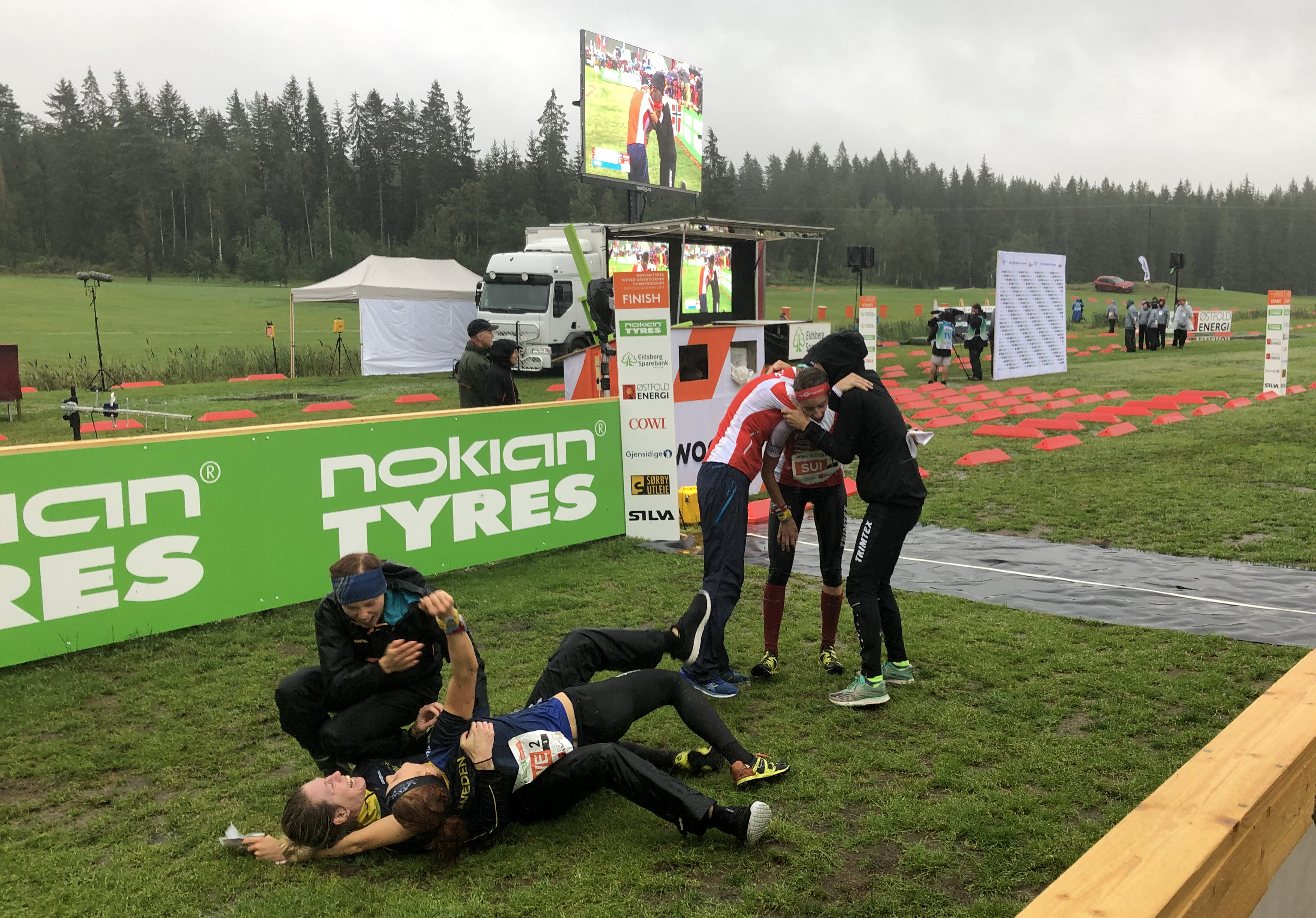 Reigning champions Switzerland was four seconds behind. Russia's Natalia Gemperle was 1.07 behind, Norway 1.13, Czech Republic 4.42 and Finland 6.12 behind.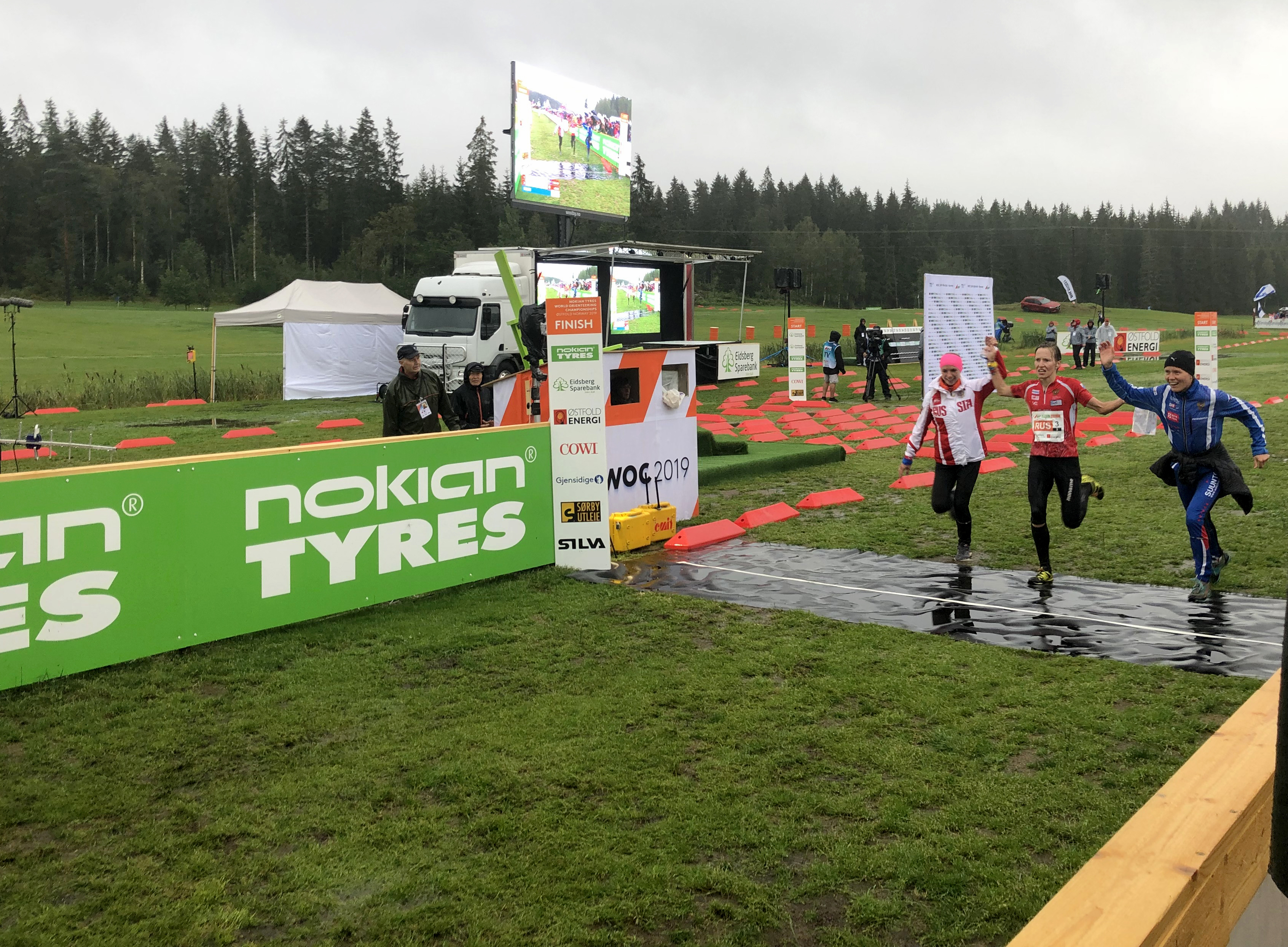 Hausken was two seconds away from a bronze medal on Friday's middle and six seconds away from bronze today.
- We're simply not good enough, was Hausken's brutal and honest verdict of the Norwegian women.