Olav Lundanes won the long-distance at WOC for the fourth consecutive time. The JWOC champion took a strong silver medal and secured double Norway. Switzerland's Daniel Hubmann took the bronze just three seconds ahead of team mate Matthias Kyburz.
At the 15th control of the toal 26 in today's 16,6k course Lundanes overtook the lead from Fosser. From there Lundanes increased the lead the whole way.

- Now I'm extremely happy! A very good day in the forest was crowned with gold. I had to run more than expected on roads and golf courses, but managed that aspect as well today. I lost some time on route choices, especially on the way to the 11th control, but I'm really happy with the rest of the race, Olav told at the press conference after the race.

He has been the front figure and profiled the WOC posters for three years, and to win at WOC 2019 has been his main ambition for the past three years.
-I tried not to make the occasion to big, and treat it like a normal race, Lundanes said.
- You didn't receive any refreshments at the arena passage?
- No, never trust the management, Olav said to the amusement of the press. He added that the last round wasn't too long anyway.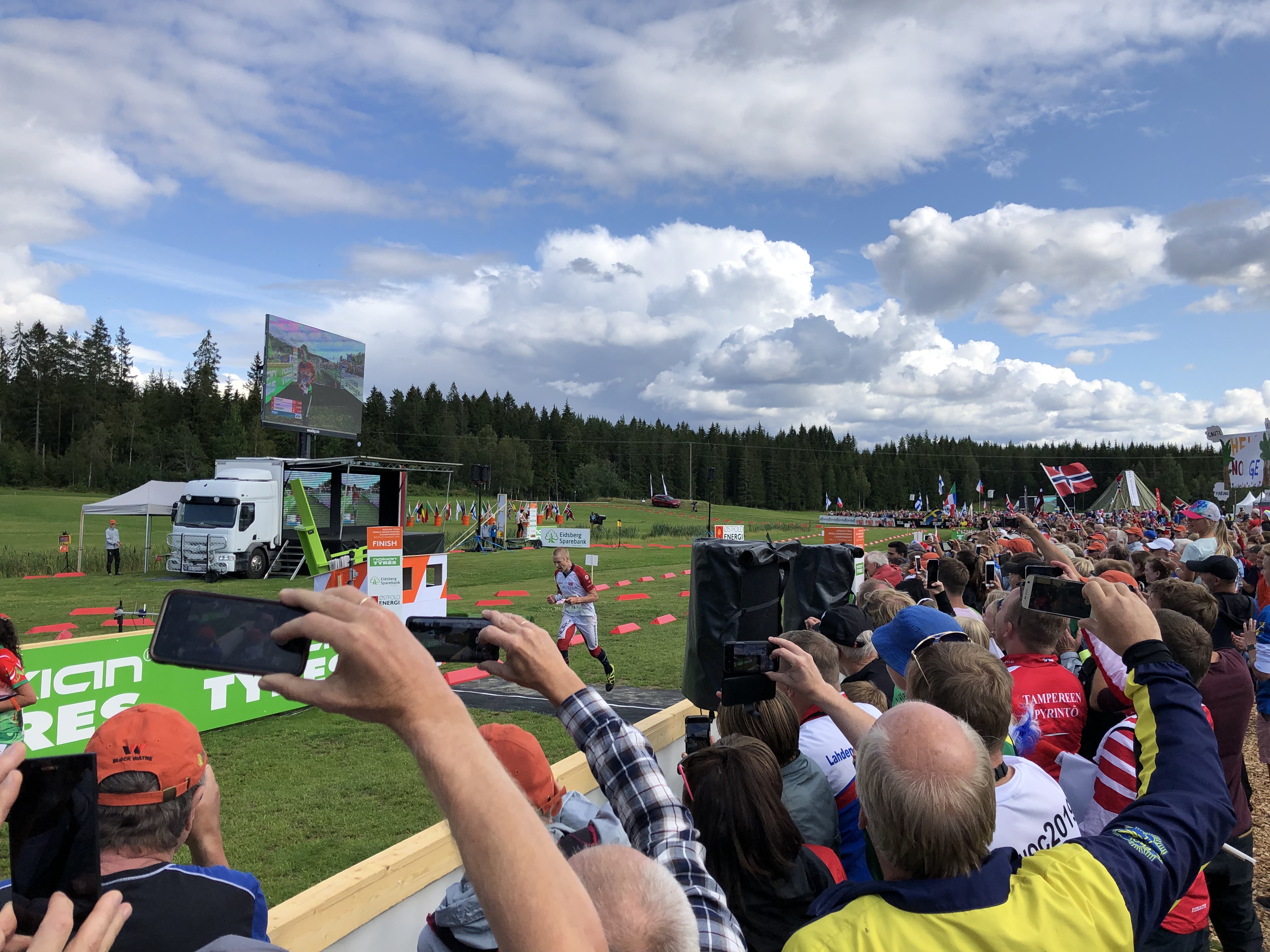 On an earlier bib number Kaper Fosser early took the command of the race, and the intermediate times from the forest told a story about something big was unfolding. Kasper and grandfather, previous relay world champion Per Fosser, were obviously happy with that.

- That expression on his face was what I wanted to see, Kaper told the press after he and his grandfather had given eachother a long and good hug after the race. Kasper praised that Per had sacrifced so much for more than ten years.

- No matter which place I will finish in I've done all that I could. I hope it's enough to take a medal. That would have been amazing!
And enough it was: A silver medal in the senior WOC debut confirms what a super talent the Norwegian 20-year-old is, and probably will be the man to beat when Olav Lundanes eventually retires.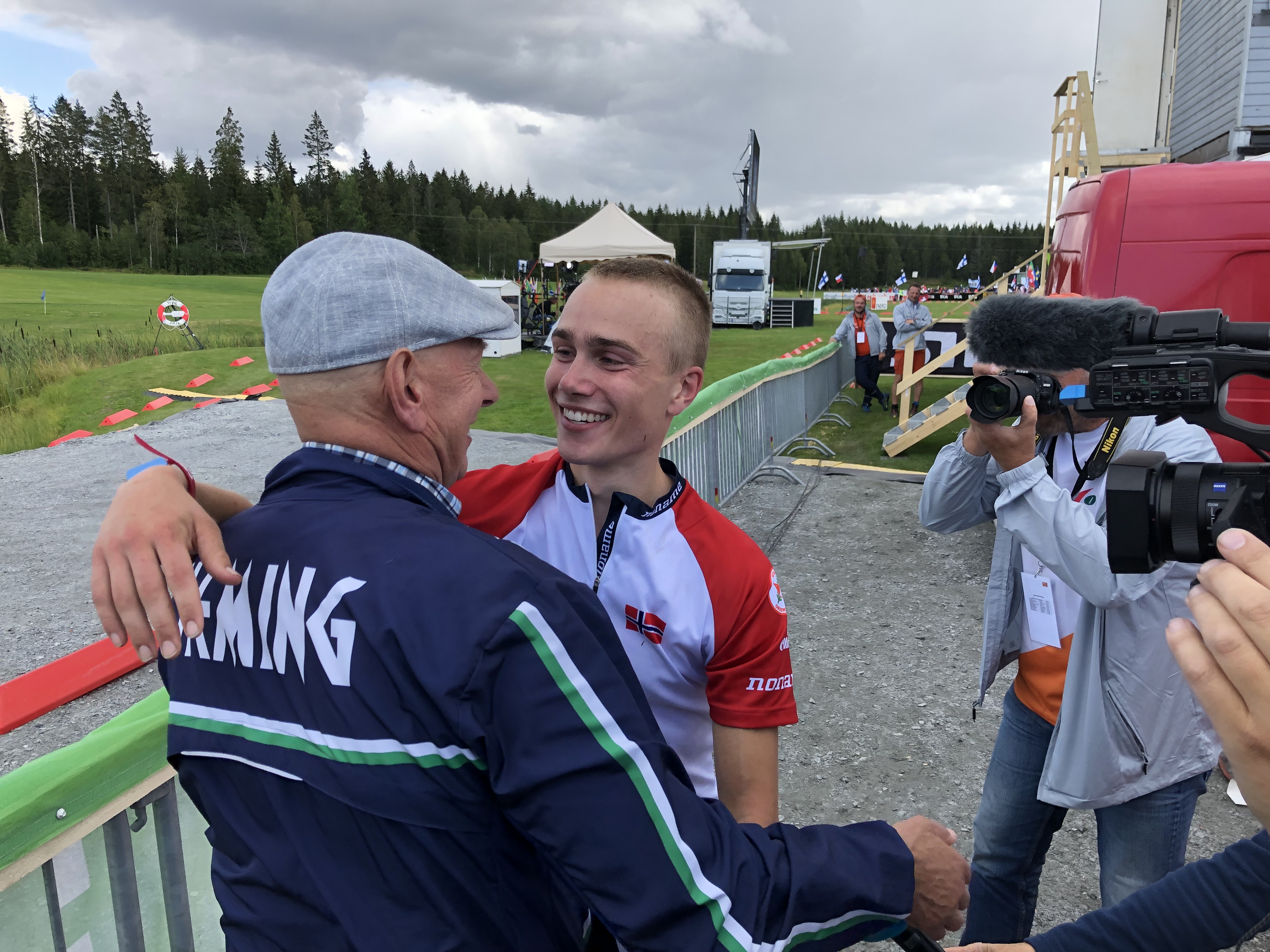 Kasper Fosser and his grandfather Per Fosser
Daniel Hubmann secured his 28th (!) WOC medal with today's bronze in his 51st start. -I'm very happy and proud, at the same time it felt a bit sad to push a team mate outside the podium by such a small margin, Hubmann said at the press conference.